How Many Days Do You Need in the Galapagos?
One of the most difficult questions I (Rebecca) get as a Galapagos Destination Expert is about the recommended duration of a Galapagos Holiday. I have been to the Galapagos Islands so many times and I still discover something new during each visit. For example, new animals, new snorkeling spots, and new hiking locations. Of course, I understand it is not possible for everyone to spend months traveling around the Galapagos Islands.
In this blog, I will explain a bit about how the logistics work in the Galapagos Islands and some options for itineraries with a certain amount of days.
Discover the best Galapagos Tours
---
Galapagos Logistics
Many travelers do not know where exactly the Galapagos Islands are located, the different options on how to get there, what it involves, or how much it costs to get there.
Three Main Galapagos Islands Highlights
Did you know there are three different airports in the Enchanted Islands? There is one in Isabela, one in Baltra, and one more in San Cristobal. Two of these three islands are the biggest, except for Baltra which is located just off the side of Santa Cruz, another island considered one of the largest. Destination experts recommend that you stay at each of these islands because the highlights and experiences are different at each one.
On

Isabela Island,

the youngest and biggest island of the Galapagos,

there is a beautiful long white-sand beach called Playa Villamil and Sierra Negra, is an active volcano with the second largest crater in the world that you can visit on a day tour. There is also a place in the ocean called

Los Tuneles,

where you can snorkel and see many aquatic Galapagos species, such as the friendly known

white-tipped reef sharks

or "

tintoreras"

.

Santa Cruz

is located right in the middle of the Enchanted Islands where you can see G

iant tortoises

roaming wild in the highlands, as well as

marine iguanas

at Tortuga Bay, known as one of the most beautiful beaches in the world. From the small port town of Puerto Ayora, the majority of all-day tours to the uninhabited islands begin.

San Cristobal

is famous for the

Galapagos sea lions

which can be seen everywhere around Puerto Baquerizo Moreno. This town is the capital of the Galapagos Island Province. I love San Cristobal because the airport is located just a few minutes outside of town. Meanwhile, at Baltra Airport (GPS), you have to travel for over an hour in order to reach Puerto Ayora.
What Is The Least Amount of Time I Need to Visit The Galapagos?
If you have a limited amount of time to travel to the islands, you might wonder if it is worth it.
It is not recommended to fly all the way to the Enchanted Islands just to stay one night. Especially if you fly to Baltra Airport (GPS), the biggest airport in the Galapagos Islands and farthest away from the main town of Puerto Ayora, Santa Cruz. I recommend staying at all three main islands for a minimum of 2 nights, which would be equal to six nights and seven days.
Example Itineraries For Limited Time in the Galapagos Islands
3 Days Itinerary
If you absolutely must go to Galapagos as it is part of your bucket list dream, and you have a very tight schedule, then you can choose this three-day itinerary.
First, you must try to fly in as early as possible when you arrive and try to fly out as late as possible when you depart. The best option is to arrive at the island of San Cristobal because you are not far from the town of Puerto Baquerizo Moreno and it gives you a glimpse of the famous Galapagos sea lions on every corner and spot in town! From San Cristobal, you can also go on a day tour to snorkel at Kicker Rock or visit the local beach of Playa Mann.
4 Days Itinerary
If you have 4 days to spend in the islands I would recommend you to go to Isabela Island. This is the most remote island to the west with an airport. You will definitely feel the relaxed island lifestyle and atmosphere while enjoying wildlife such as Galapagos penguins, white-tipped sharks, flamingos, and even Giant tortoises.
5 Days
Itinerary
When you have 5 days to spend on your dream holiday in the Enchanted Islands I would recommend you to not waste time traveling from one place to another. Better yet, you can fly between the main three islands of Santa Cruz, Isabela, and San Cristobal. You can also stay in the most special and comfortable boutique hotels and experience the most impressive excursions involving snorkeling and uninhabited island visits in the Galapagos Islands.
6 Days
Itinerary
The Galapagos Islands are known for their unique and once-in-a-lifetime diving opportunities. You can spot Galapagos sharks, whales, schools of fish, and more, the archipelago is an underwater paradise full of natural wonders. It is possible to mix deep water dives with incredible adventure hikes around active and extinct volcanoes, giving you the best Galapagos Experience in just six days.
6-Day Galapagos Diving Itinerary
7 Days Itinerary
My personal favorite, when you have at least seven days in the Enchanted Islands is to spend two nights at each main island. You can stay on the islands of Isabela, San Cristobal, and Santa Cruz. This will give you the perfect mix between daily boat tours, snorkeling tours, hiking excursions, biking, kayaking, and even time to relax!
How to choose a Cruise or Island Hopping tour with a limited amount of time in the Galapagos?
When you have a limited amount of time to visit the islands, I recommend taking a good look into your day-to-day schedule. This can be possible on either a boat or on an island hopping tour.
Efficient use of traveling time with a Galapagos Cruise.
When traveling by boat, the main advantage is your reduced traveling time during each day. You will be traveling from one place to another each day and night. This allows you to visit more than one visitor site each day, and even new islands on the same day. During the night the cruises also travel, allowing you to wake up somewhere entirely new and amazing! These cruise itineraries allow you to visit Galapagos sights where you can snorkel, hike, swim, or get up and close to islands that cannot be landed on. This is the maximum way to optimize the time you have to visit the islands.
Discover the best Galapagos Cruises
Freedom to stay at Highlights
If you prefer to visit only a couple of places during your stay on the islands, or if you prefer to take your time, take pictures, just breathe and enjoy your surroundings, I highly recommend a land-based / island hopping tour. This will allow you all the freedom to take your time and go at your own pace. With a cruise, there is only a certain amount of time for each visit before you leave with the group and guide. Of course, for those who are prone to seasickness, a land-based tour is also the best option as you will be able to sleep in a hotel instead of onboard a moving vessel.
Discover the best Land Based Tours
---
The Enchanted Islands are a natural paradise waiting for you to discover them and all the amazing wildlife that resides there.
If you need help to make your dream journey to this magical place come true contact us! One of our Destination Experts will be more than happy to help you.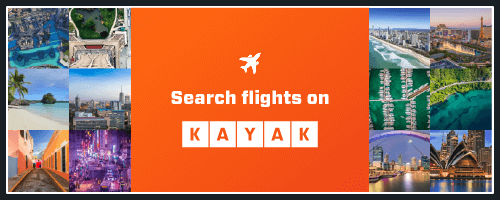 ---
Did you like this blog? You might also like:
---