About Us
About Us
Rebecca Adventure Travel, established in 2014 by Rebecca Braak, is a female-owned Boutique Tour Operator headquartered in Quito, Ecuador. With expertise in Adventure Travel, our operations extend to a travel concept store in Zutphen, the Netherlands, providing in-person travel advice for journeys to Ecuador, Colombia, or Peru.
What We Do
At Rebecca Adventure Travel, a meticulously curated selection of authentic and daring tours across Ecuador's Mainland, the Galapagos Islands, Peru, and Colombia await your exploration. Our website showcases a diverse array of programs, tailored to cater to various interests, offering an array of choices for both day trips and extended experiences. From opulent luxury tours to comfortably styled adventures, our portfolio caters to diverse preferences. In the Galapagos, we provide the choice of island hopping (land-based) tours or cruises. For those seeking a personalized touch, our destination experts, specializing in bespoke adventures, will harness their expertise to devise a personalized travel plan aligned with your desires.
Diverse Landscapes of Ecuador
Despite its compact size, Ecuador boasts an incredibly diverse range of landscapes. Over a span of approximately 3 weeks, you can traverse the nation, immersing yourself in varying climate zones. From the awe-inspiring Andes, with their towering mountains and majestic volcanoes, to the lush Amazon rainforest and the fascinating Pacific Coast, Ecuador's offerings are unparalleled. Of course, the allure of the enchanting Galapagos Islands is an indispensable highlight. For those with a more expansive timeframe, the wonders of Machu Picchu in Peru and the captivating Tayrona National Park in Colombia beckon.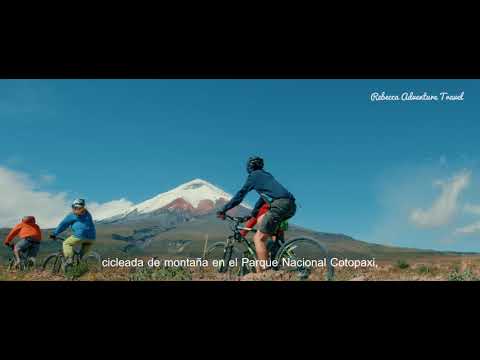 Our Commitment
Each tour is meticulously handpicked by Rebecca and her team, reflecting our unwavering dedication to impeccable quality, exceptional service, and a diverse range of accommodations. Ranging from cherished family-owned establishments to carefully selected boutique-style retreats. Your journey with us promises not only a luxurious and unique adventure but also an authentic immersion in the local essence of the destinations you explore.
Recognition and Reviews
Renowned for our exceptional customer service, Rebecca Adventure Travel has been honored with the TripAdvisor Traveler's Choice Award for 6 consecutive years. The feedback and testimonials from our cherished guests can be explored on our TripAdvisor and Trustpilot pages, offering insights into the experiences we offer.
Reliable Support
Whether you're seeking guidance to meticulously choose the ideal trip or envision collaborating to craft a bespoke itinerary that perfectly aligns with your preferences, our seasoned destination experts are not only available but enthusiastic to engage with you every step of the way. Your journey begins with our commitment to personalized assistance.
---
Beyond Travel: Corporate Logistic Services
In addition to our travel services, we proudly extend a comprehensive suite of one-stop-shop solutions for expat and corporate logistic needs in Ecuador. These specialized services cater to expats from government, private, and public sectors. We have cultivated successful partnerships with esteemed entities such as US Government Agencies, NGOs, US private sector corporations, and Dutch trading companies. If our offerings align with your requirements, we welcome your inquiry.
---
Our Vision and Mission
Our Vision
Vision
At Rebecca Adventure Travel we aim to introduce all our guests to enriching and genuine travel experiences, uncovering the hidden gems and celebrated attractions of Ecuador's Mainland, the Galapagos Islands, Colombia, and Peru.
Our Mision
Mision
The mission at Rebecca Adventure Travel entails crafting and delivering personalized, distinctive experiences that cater to the unique preferences of every traveler, all while upholding a socially and environmentally conscious approach.
---
Do you want to know more?