Guayaquil, Top Destination for 2023
Guayaquil stands out as a top destination for 2023. The "Pearl of the Pacific" is the second-largest city in Ecuador. It is also the nation's main port.
---
The travel booking site
Kayak
unveiled the
top five popular tourist destinations to visit the next year
, based on flight searches of those locations in recent months.
Guayaquil
is among the places that gather the most interest on the platform.
Known for its original and photogenic spots, the main port of Ecuador shares the list with other Latin American places, such as:
Cancun
(Mexico),
Cusco
(
Peru
), and
Rio de Janeiro
(Brazil).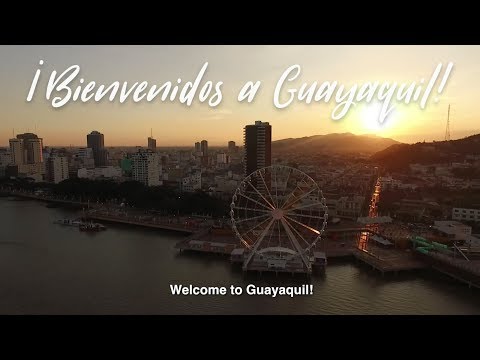 Definitely, the most populated city in Ecuador offers a lot to tourists that are looking for a great experience full of adventure and culture. Here are 4 places in Guayaquil that you don't want to miss:
---
Malecon 2000
Malecon 2000 overlooks the Guayas River and is considered a model of urban regeneration by global standards. Many of the greatest monuments in Ecuadorian history can be seen alone. Additionally, you will find museums, gardens, shopping malls, restaurants, and bars. As well as boarding docks where several embarkations offer both daytime and nighttime tours.
Also, it was declared a healthy public space by the Pan-American Organization of Health and the World Health Organization.
---
Cerro Santa Ana
Secondly, in Cerro Santa Ana you will find a spectacular view of Guayaquil, which you can enjoy through the binoculars available for those who visit it.
Among the colors of its houses, you will find various representative places while you climb its 444 steps that take you to the top of the 60-meter hill. There, the famous Guayaquil lighthouse offers the best photos of the metropolis.
---
Las Peñas Guayaquil
Las Peñas was the first neighborhood of Guayaquil. In 1982, it was declared a Cultural Heritage of Ecuador for its unique architectonic style and more than 400 years of existence.
Besides, it is also known for its colorful and romantic appearance of narrow and cobbled streets with a bohemian ambiance.
---
Iguanas Park
Finally, "Parque de las Iguanas", also known as Parque Seminario, preserves a colonial style. In its small gardens live iguanas up to 1 meter long, which are the main attraction of the park.
It is the oldest park in the city and the main civic gathering point, particularly for the October festivities (independence festivities).
Clearly, Guayaquil is a top destination in South America!
---
Did you like this blog? You might also like:
---