Galapagos Among the Best Places to Travel
Galapagos is among the best places to travel, according to the New York-based magazine, Travel + Leisure. The Enchanted Islands are a Natural World Heritage Site due to their historical and biological relevance.
---
The list describes the Galapagos Islands as the home to unique and wonderful wildlife that attracts travelers that seek a destination unlike any other. Indeed, it is known as the world's largest marine biosphere reserve and you don't want to miss it!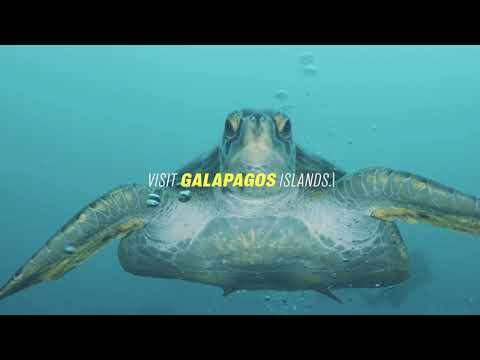 ---
Why Galapagos is one Of The Best Places to Travel
For instance, in this little corner of life, it is possible to connect with nature. Therefore, Travel + Leisure emphasizes that the best way to get to know the islands is through a navigable cruise. Onboard, you will visit some amazing highlights of the Galapagos Islands, such as:
Los Tuneles
Kicker Rock
Playa Mann
Charles Darwin Station
Seymour Island
As a result, a trip to this ecological tourist destination allows you to admire giant tortoises, penguins, marine iguanas, sea lions, and other species that are not found anywhere else on the planet.
Furthermore, the Galapagos Islands, which have been inhabited by man for barely 150 years, are among the most natural places on Earth. For sure, their beauty is beyond words: crystal clear beaches, green highlands, and magnificent underwater seascapes.
---
A Once in a Lifetime Experience
Certainly, you can also discover the adventurous side of the archipelago. So, the islands are a paradise for people interested in new experiences, as there are numerous diving, snorkeling, and hiking spots around.
These characteristics are combined with the environmental responsibility of the inhabitants and tourists, making this destination one of the best-preserved in the world. Because of all of this, Galapagos is one of the 50 best places to travel.
Among some measures adopted by the Government of Ecuador to guarantee its conservation, are the:
Use of

renewable energy
Responsible plastic disposal
And, the ecotourism management model
Consequently, the objective is to cause less impact on the environment with responsible travel actions.
---
Galapagos is the Place to Be
In addition, an astonishing 97% of the Galápagos landmass is designated a national park. Thus, Galapagos National Park protects more than 3,000 square miles of islands and islets. Also, the Galapagos Marine Reserve protects an additional 50,000 square miles of ocean around the islands.
In conclusion, Galapagos is the perfect destination for 2023, a year in which, without a doubt, you will fill your life with adventures.
Now more than ever… Travel with no regrets!
---
Did you like this blog? You might also like:
---